How do I add an item to my upcoming subscription order?
Updated 2 months ago
To add an item to your upcoming subscription box order log on to the subscription portal here.
Click on view next order.
You may need to scroll down to see the 'add on' section. You can side scroll through our most popular add-on items or click 'browse all products'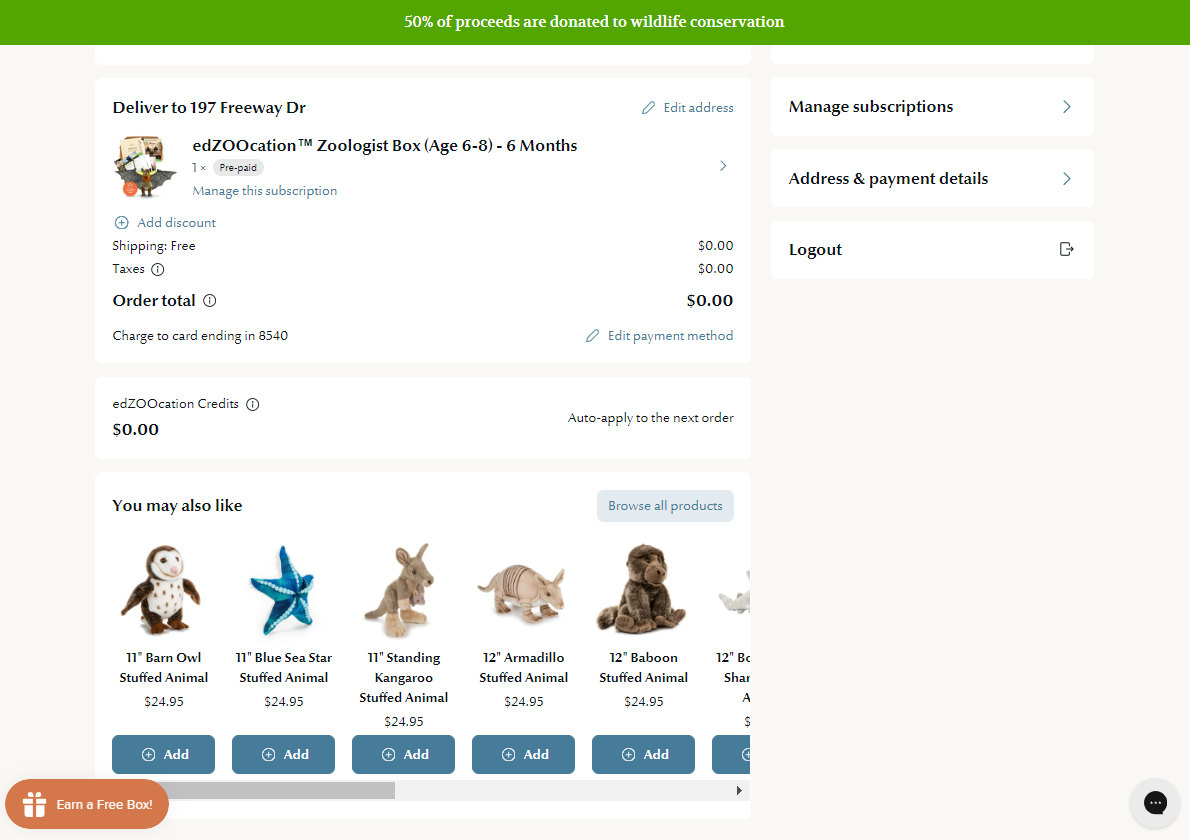 From there you can search by your favorite species or for past subscription boxes.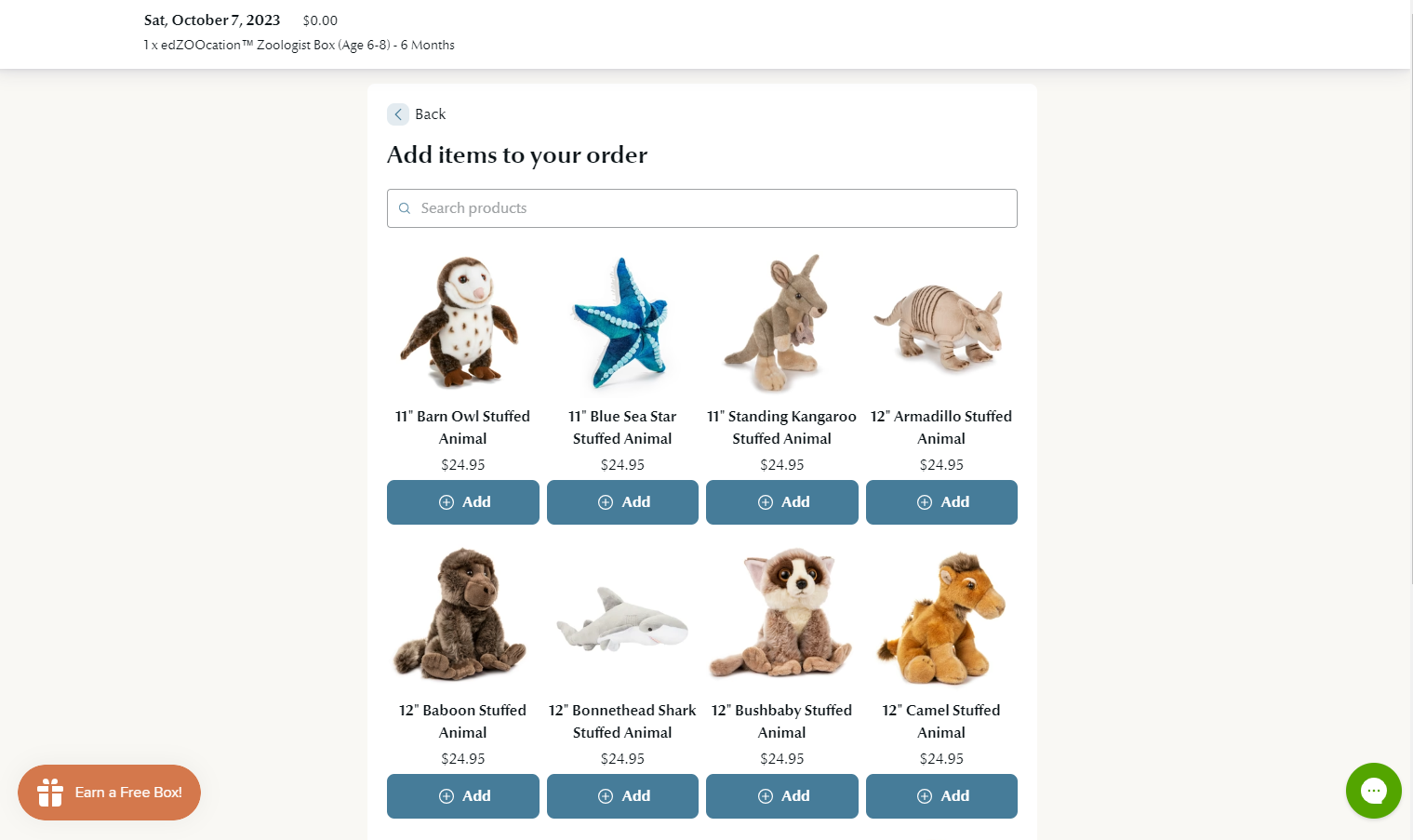 To add an item, click on the 'Add' button beneath the item.
You can modify the quantity or change the delivery address if needed.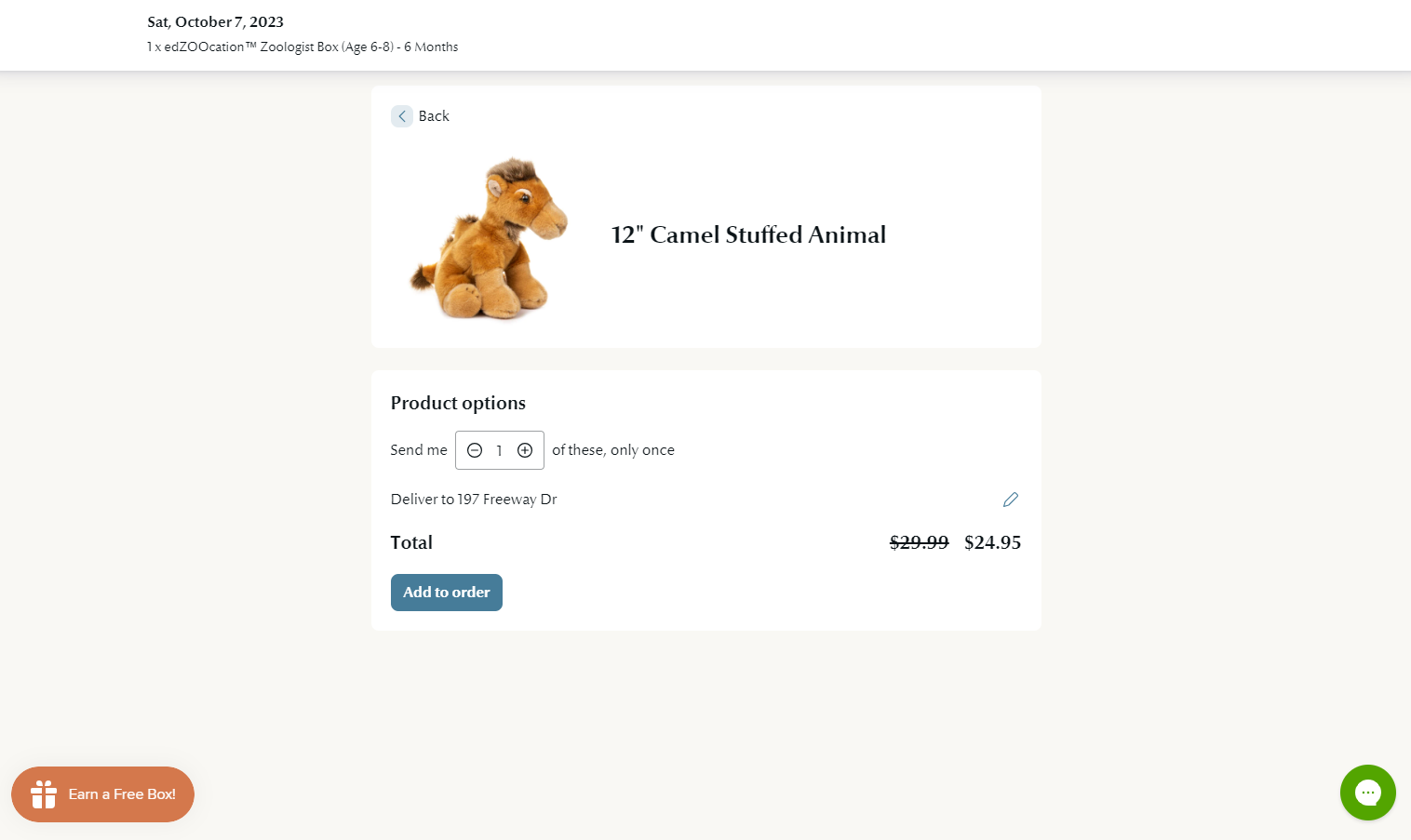 Click add to order to have the item automatically added to your next paid order.
To manage your add on go to upcoming orders and click 'edit' on the order containing the add on item.

Click Manage this Product.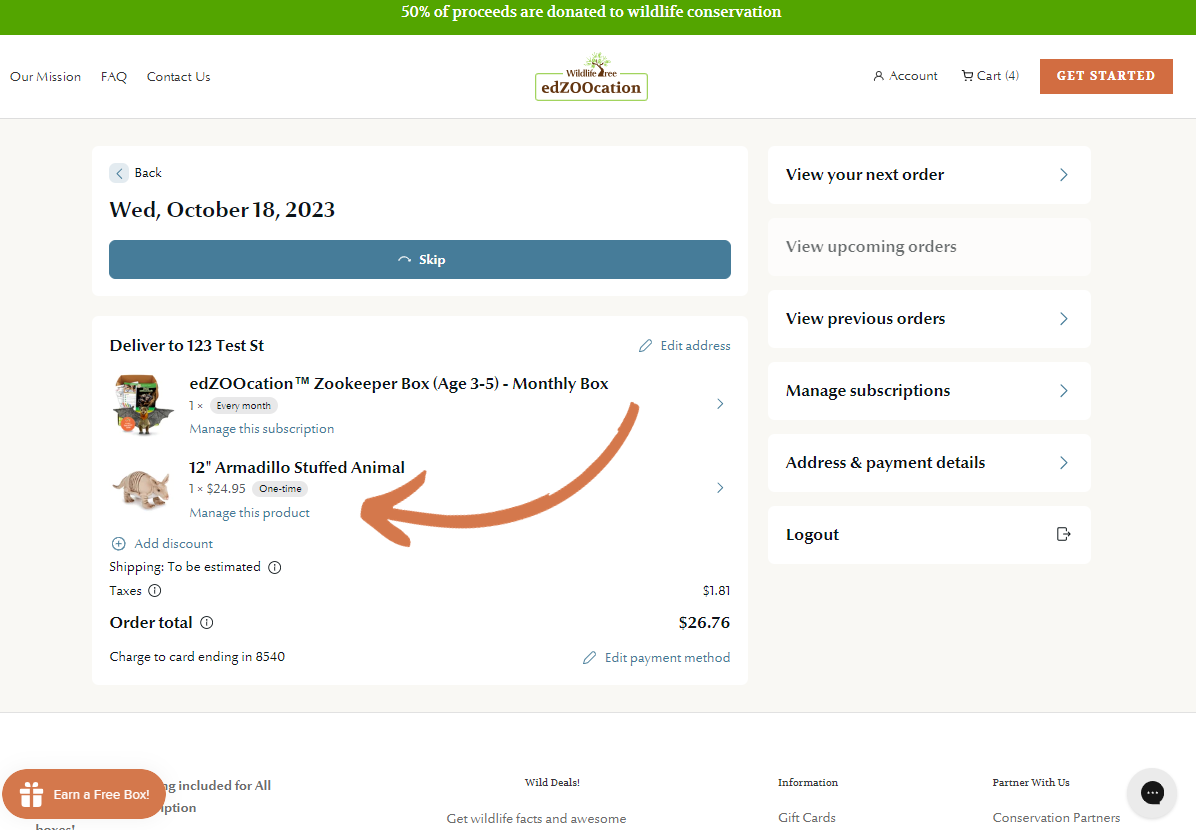 From there you you can reschedule or remove the item from your upcoming order.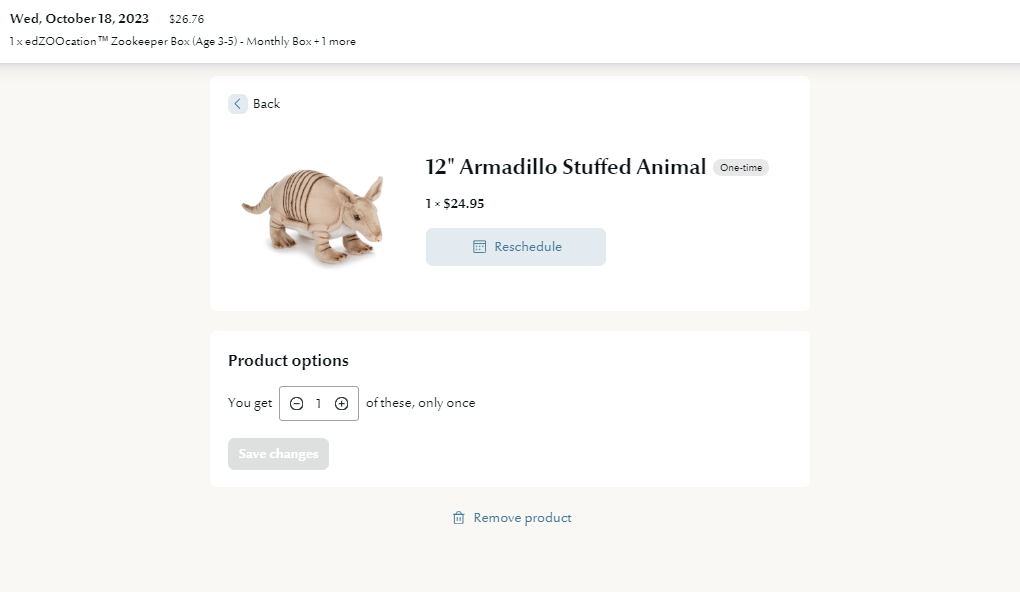 If you need any assistance with your add-on order, or if you would like to try to add an item in to an order that has recently processed please reach out to customer support!
Was this article helpful?