How can I modify my subscription shipping address?
Updated 4 hours ago
Once you have a subscription, you can manage your shipping address(s) via the subscription portal. You can have multiple subscriptions going to multiple different addresses. 
1. Once logged in, click on Address & Payment Details.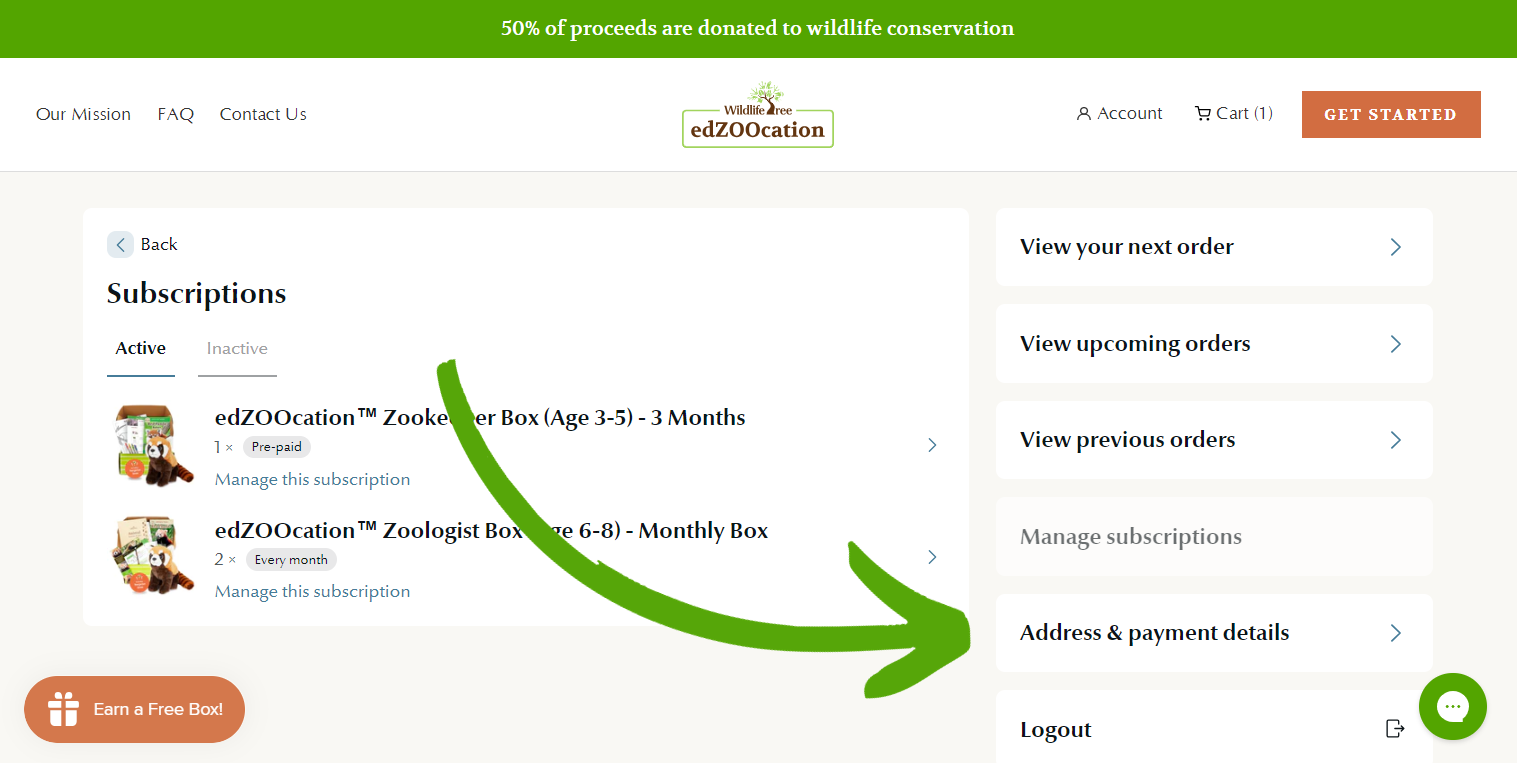 2. Then click on Manage Addresses.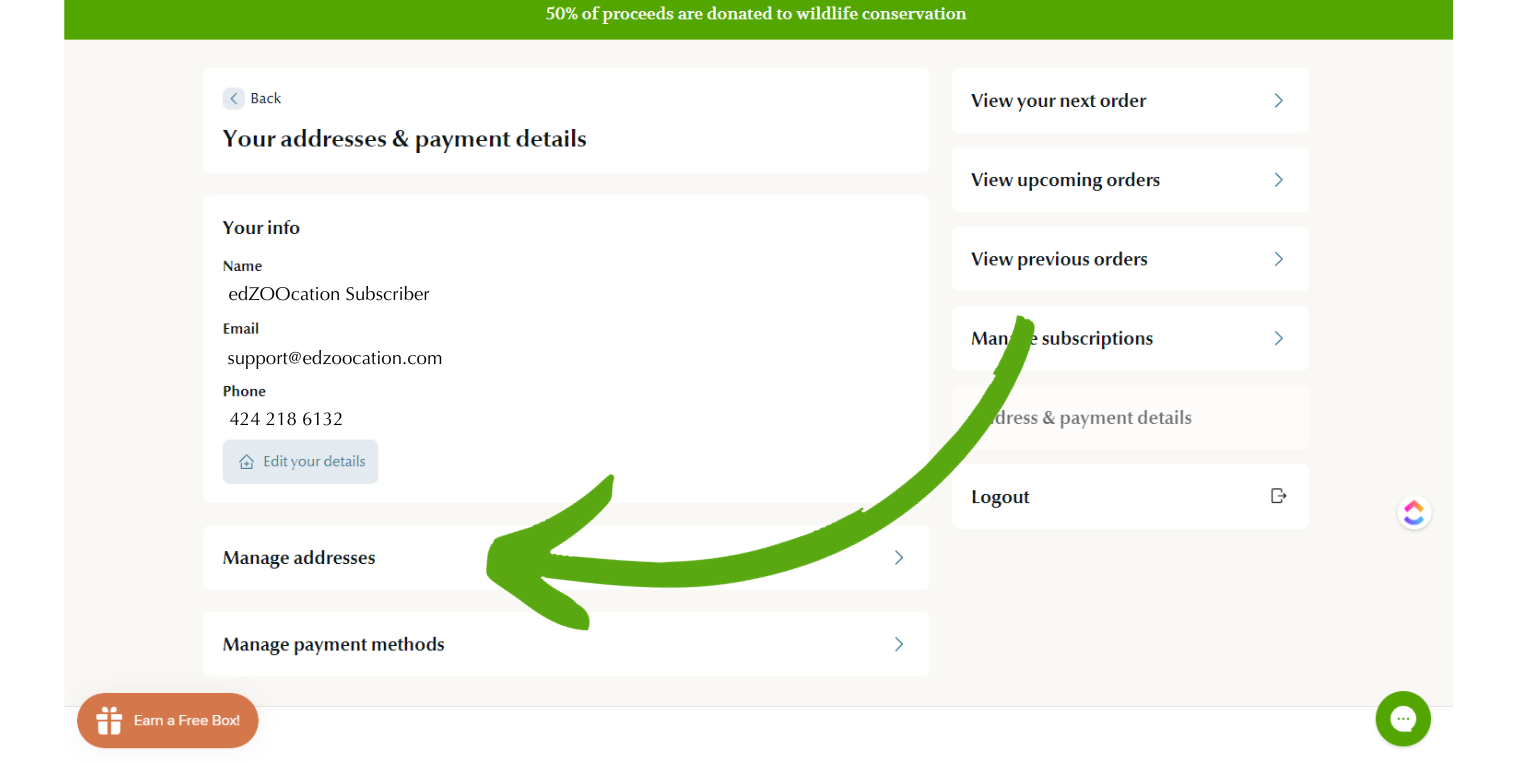 3. From there, you can add a new address by clicking on Add a New Address or edit or delete an existing address.
To change the address on an upcoming order, click View Your Next Order and Edit Address.
*Orders already processed will go to the address provided when the order was placed. If your order is still being processed, you can contact customer service, and we will try to intercept the order before it is shipped to update your address.
Was this article helpful?